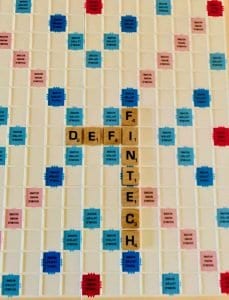 Multi-chain DeFi products ecosystem Persistence today launched the mainnet for pSTAKE, its liquid staking solution. In the first phase Cosmos will be supported with such networks as Solana, Polkadot and Ethereum being added later on.
pSTAKE is designed to unlock the liquidity of staked assets. Those holding tokens in pSTAKE-supported PoS networks can mint one-to-one pegged ERC-20 staked representative tokens for their native PoS assets. The assets can then be deployed within the Ethereum DeFi ecosystem to generate more yield.
More than 17,000 people have registered to participate in pSTAKE's public alpha, where more than 77,000 actions have been performed such as the wrapping and staking of test tokens.
"I'm thrilled with the extraordinary levels of engagement that we have seen on our public alpha over the past few weeks, which has helped tremendously in testing our network and building a strong, resilient foundation for mainnet launch," Persistence founder and CEO Tushar Aggarwal said. "With over $100 billion worth of crypto assets currently staked on PoS networks, and that value expected to rise significantly, solutions are needed to stimulate locked liquidity on PoS networks. The launch of pSTAKE provides the crypto community with a comprehensive solution for unlocking the liquidity of staked assets and bridging the gap between staking and decentralized finance."
Upon launch, deposit contracts on pSTAKE will be capped at 50,000ATOM but the will gradually be expanded before being lifted in late August. pSTAKE will whitelist several liquidity pools, and users can earn rewards by staking ATOM in them.
The Persistence ecosystem also includes AUDIT.One, a staking-as-a-service solution for institutions, and Comdex, an agri commodities decentralized exchange.